Wednesday, 26 March 2008 by kinakoJam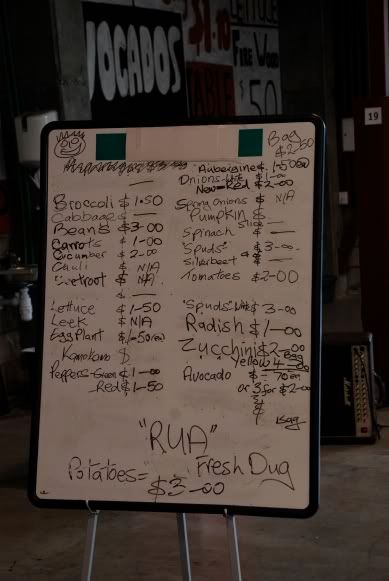 Actually this farmers market isn't in Upper Hutt (birthplace of the first Kiwi hip hop group Upper Hutt Posse, whose member DLT went on to release Chains, a solo career-launching single for Che Fu), but in nextdoor city north of Wellington, sunny Porirua.
The Moore Wilson Farmer's Market (located in a big shed next to an outpost of the trendy wholesale resaler) could be evidence of the spread of the idle bourgeois playground usually called a 'farmers market' and typified by luxury items alongside organic produce,
but despite some pretty delicious manuka-smoked chilli-flavoured venison salami and a German baker, this market keeps it real .....with garlic chucked on benches, yummy apple juice sold by an old bloke from Grey Town, produce from Hawkes Bay, and the crowning glory of any kiwi enterprise: a pie-warmer stocked with a few potato-tops.
Expect a few food miles incurred by that salami and the Hawkes Bay stuff, though, eco campers.
BBQ ribs from the sausage maker who has a little factory on site: GRIMEY. But good.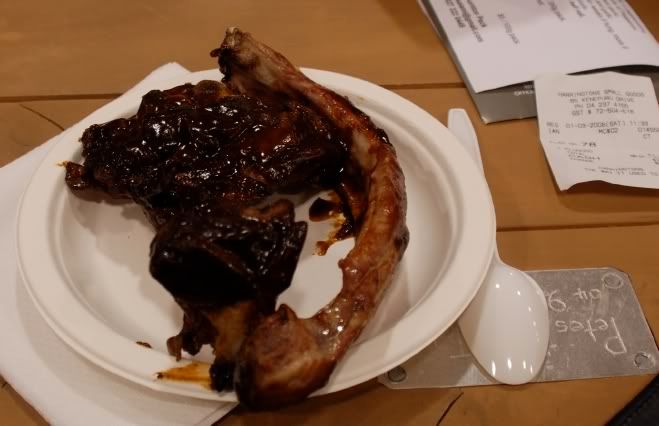 The same sausage maker whips up a paella which was pretty good though i'm not a huge paella fan: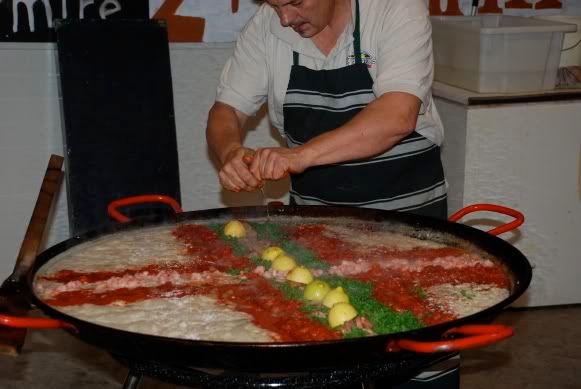 Germans would be well catered to with this:
And this: