Wednesday, 14 November 2007 by kinakoJam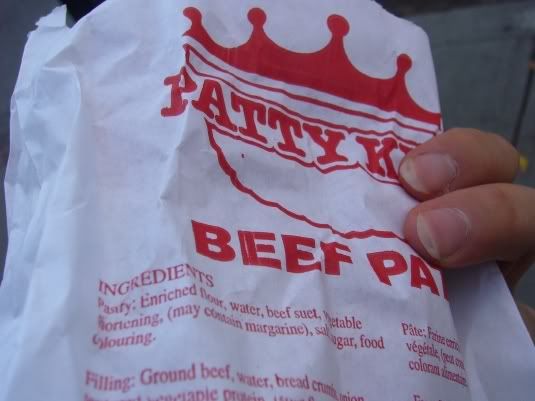 Speaking of Torontonian West Indian food, another good spot is Patty King on 187 Baldwin St in Kensington Market. We grabbed a couple of things with Steve Spacek, who had just been jiving on a local street name - Dundas - like it was Jamaican. His reaction to the curry goat patty on coco bread? "It's good man." I tended to agree - the filling was a bit spicier and more flavourful than Albert's: but maybe that was because it was goat. Unfortunately they heated it in the microwave and the shell had that overcooked crustiness around the edges.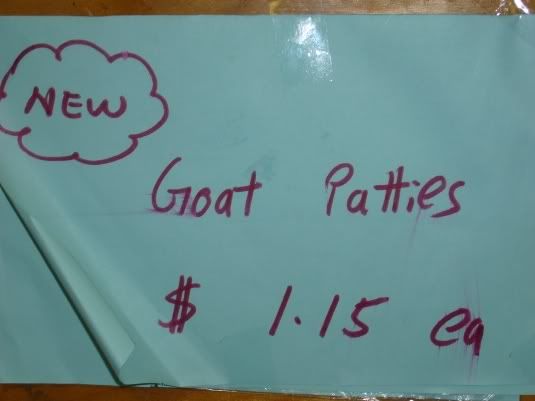 The Trinidadian
doubles
were also good (take note, vegetarians), with a salty spicy chickpea filling, though the very thin fried flat bread (which somehow also has a texture as if made from legumes, though it's just flour, turmeric etc) is quite greasy. A steal at $1.25, and you can get them here all week long.
Patty King is also a Jamaican-style bakery. When we dropped in there was a white rasta lady with very long dreads, leaning over the counter and casually saying with a patois-type twang "America is gwan be destroyed, and Canada is next, because we are right next door" as if she was discussing some neighbourhood gossip. Meanwhile her Jamaican husband helped their child to pick from calallo (spinach) patties, cookies, and cassava pone.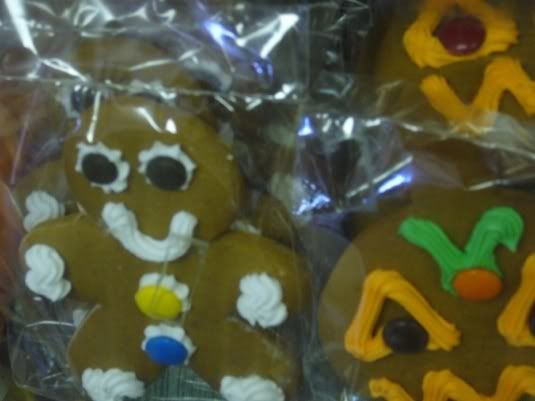 The sweet potato pudding was truly delicious, a chewy and glutinous cake with a spicy ginger-type flavour. One recipe I saw online did not have any ginger, and instead had rum, lime, coconut and cinnamon. But
this recipe
looks a bit closer, though the one from Patty King did not contain alcohol or raisins.