Saturday, 10 November 2007 by kinakoJam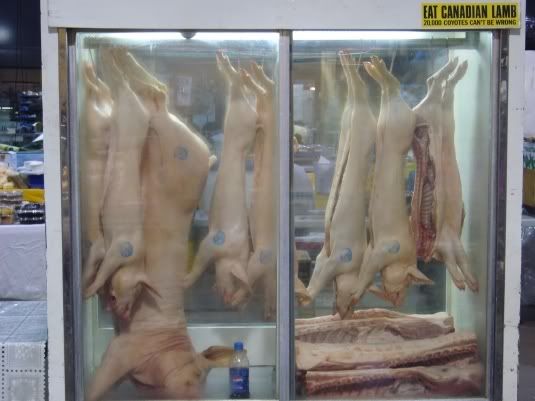 Early morning pig carcasses on the north side of the
St. Lawrence Market
, Toronto.
I'm ashamed to admit we only knew about this place through a visitor from NYC who had read about it in a Wallpaper magazine supplement.
At this hour of the morning, the handful of people browsing (as well as the stall-holders) were less Marc Jacobs and Northface, decidedly more in the arena of ancient parkers and homespun knits.
On Saturdays the smaller North hall is used for an organic farmer's market. We went there straight from the afterhours (in Toronto anything open past 2am is called an afterhours) at about 6am...eschewing dodgy home fries at Fran's diner for the warm, familial atmosphere of a market in its calm and sleepy opening hours. No one seemed too hurried, no one was hussling or shouting at each other – maybe it was because of the laid back Canadian temperament but the atmosphere was comparable to a provincial library, especially the spectacled, brown-cardiganned woman who stutteringly sold us her malted, hand made 7 grain bread. No shortage of strapping sons helping their dad load piles of potatoes, elk venison or jars of honey either though.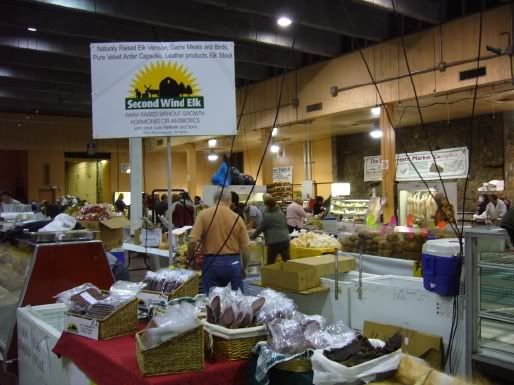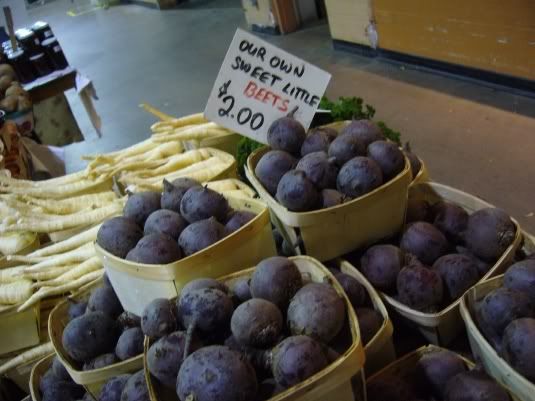 Top notch cider (we drank 2 litres in about 2 seconds):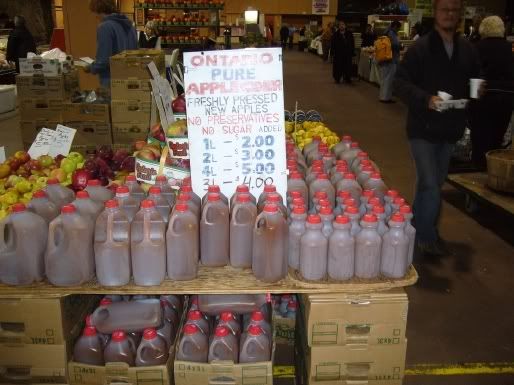 Home made apple cranberry crisp and wild blueberry pies (we bought a pumpkin pie):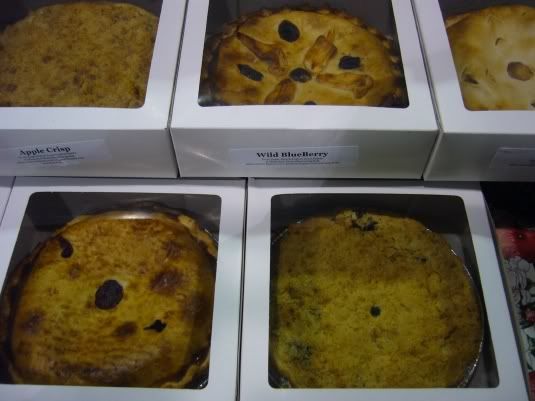 Across the street is the South hall of the St Lawrence Market which is open daily except Monday: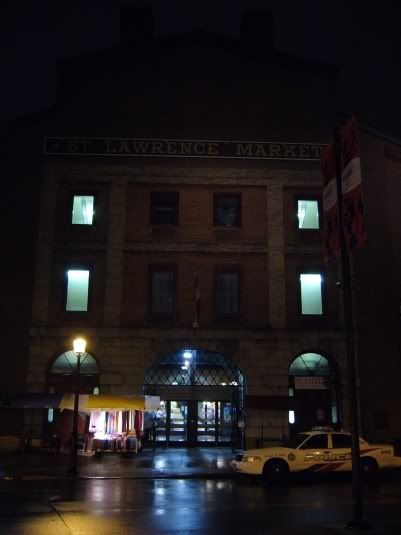 We were convinced by a Ukrainian lady in the basement to buy a piece of a big coiled up sausage she had just baked, which was herby and juicy. We also bought a still-warm hot cross bun: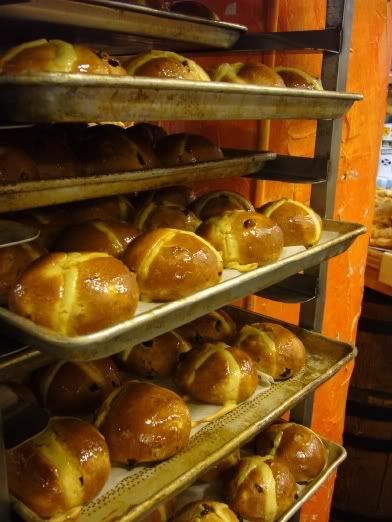 Smoked pork hocks: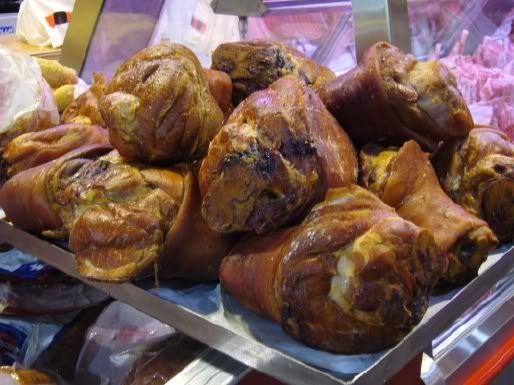 Famous Canadian
peameal bacon
, a variety of unsmoked lean back bacon that has been sweet pickle-cured and coated in yellow cornmeal, though originally, as the name suggests, peameal was used. This should be distinguished from the imposter that is often called Canadian bacon in the U.S. but which is actually just sliced ham. Goes great with maple syrup.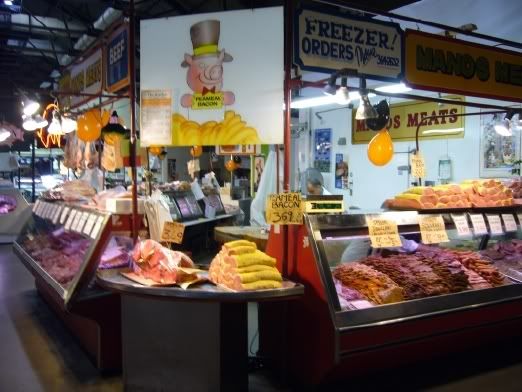 Later on that night... we cracked open the pie, which was distinguishable from store-bought pies by its light, flaky and carameralised-around-the-edges crust: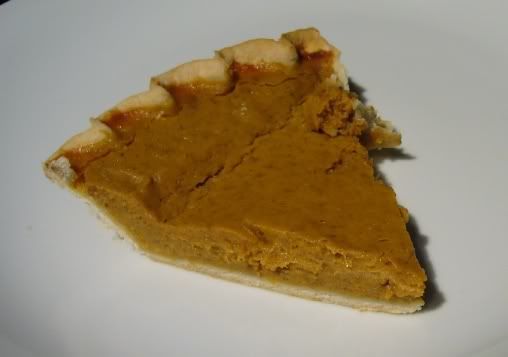 and the bread. Top marks to the lady in the brown cardigan. The bread had a dense but light crumb, just soft and crumbly enough, with a pleasant molasses undertone. With avocado and a glass of cider, a remarkably effective hang over cure.