Thursday, 5 April 2007 by kinakoJam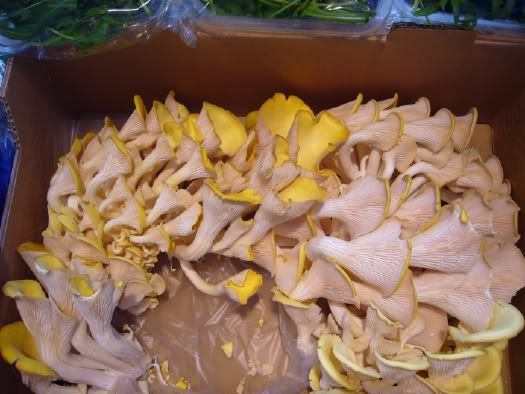 Speaking of mushrooms,
They sure do get the shrink wrap treatment here in Cologne too (Enoki and Shiitake being the subjects of most abuse), but aren't these ones in the local
Basic
bio supermarkt pretty. Guess if I want yellow mushrooms I should really be waiting for those nice golden chanterelles -
pfifferlinge
- to come in season.
And if you pay through the nose for hands-down best organic blush-pink South African oyster mushrooms (below), do all those miles really leave less of an eco footprint?